FOSS LK Community Awareness Session is an event that is organized in order to educate all Open Source enthusiasts in the FOSS LK community about the advantages of contributing to Open Source projects and the ways in which they can volunteer and contribute to Open Source projects.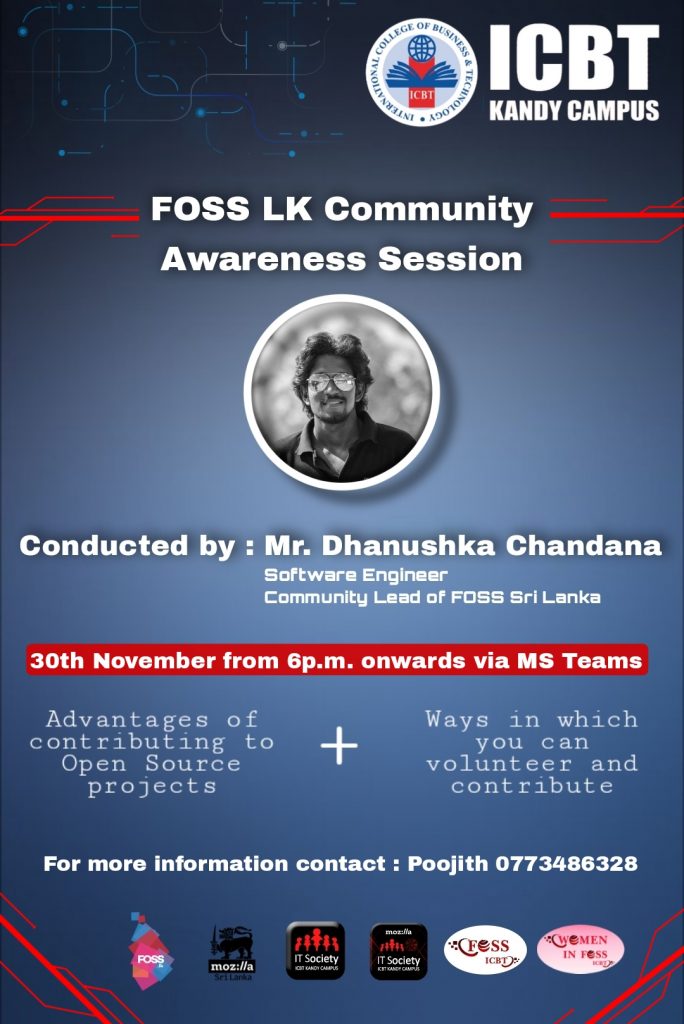 Mr. Dhanushka Chandana, Software Engineer and Community Lead of FOSS Sri Lanka will be conducting the FOSS LK community awareness session and the event is exclusively organized by the ICBT Mozilla Campus Club and the IT Society of ICBT Kandy Campus.
" Free and Open Source Software is currently taking over the world… so why not join with us and enhance your knowledge about the real values of contributing to Open Source projects "
Join with us on 30th November from 6pm onwards via MS Teams by registering yourself through the below link.