Get a Grip on FOSS was an event organised by FOSS Moratuwa community and it was an introduction session for Moratuwa university students about FOSS Sri Lanka and Mozilla Sri Lanka.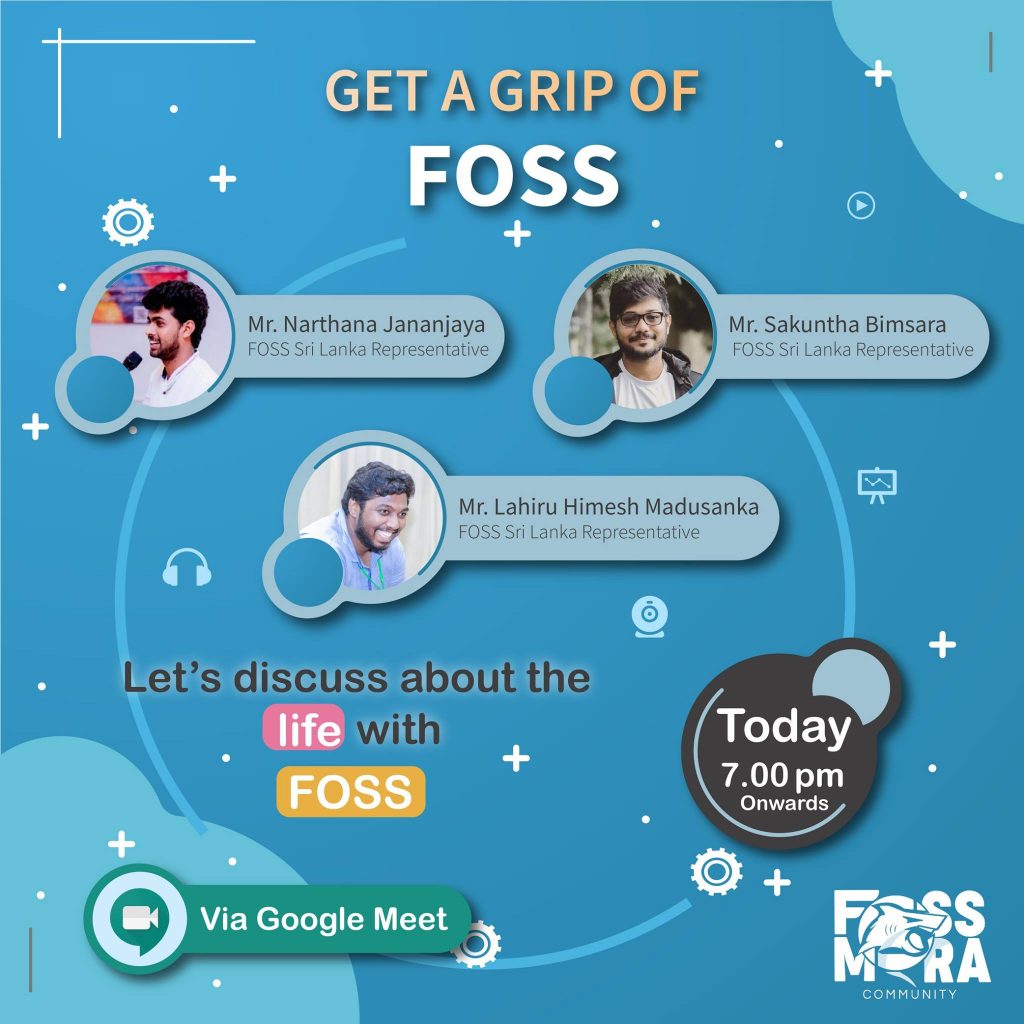 The event was handled by FOSS Moratuwa representatives and the event was a massive success as it was the first event initiated by FOSS Mora team.
Speakers
Narthana Jananjaya – Introduction to FOSS Sri Lanka & Mozilla Sri Lanka
Sakuntha Bimsara – Using FOSS effectively
Lahiru Himesh – Boost your products with FOSS
We're thankful for all the people who attended the event.
Event sessions