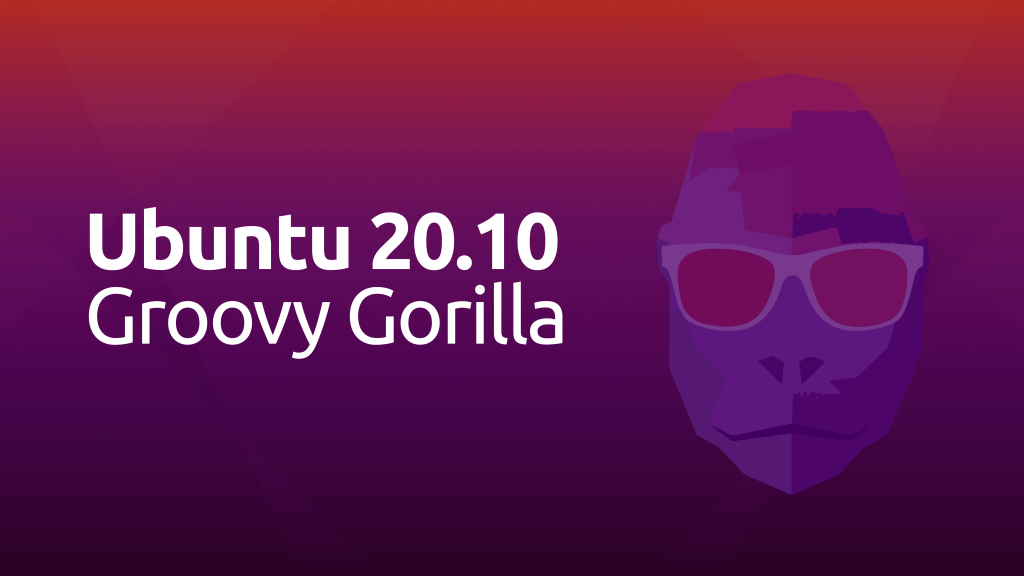 If you have been a hardcore Ubuntu fan, then the chances are you probably have been waiting for the release of Canonical's new Ubuntu 20.10 'Groovy Gorilla', which will also be powered by the latest Linux 5.8 kernel. So if you have been away from the Linux world, this will be your chance to jump back right on the hype train.
Groovy who?
Canonical is still managing to keep up the trend of naming Ubuntu releases after the names of animals as they have finally come out with the new release with the codename of 'Groovy Gorilla' for their latest Ubuntu release. Ubuntu 20.10 'Groovy Gorilla', although not a "Long Term Support" release, brings a lot of new changes to the table as it ships with the latest stable Linux kernel 5.8. However, if you need the long term support, it is still recommendable that you use Linux 20.04 'Focal Fossa' instead. If you are one of those brave souls out there, fear not as Ubuntu 20.10 will continue to get support until July of 2021 for nine months.
'Groovy Gorilla' will also be getting all the new features that are included in GNOME 3.38 update while the most notable features being the improved fingerprint support and the ability to login with your fingerprint.
The app grid will also be getting one of the most anticipated changes as it will now let you manually rearrange applications and create folders with more than 9 items in them. It will also have the ability to scale better on higher resolution displays.
Another biggest change is the improvements to the Calendar as it will now display all the tasks and events such as birthdays, meetings, and reminders in the tray itself. In case you were wondering, you are not required to manually add them there, you can add your accounts via the settings window and it will automatically sync with your existing calendars.
In addition, there will be a new feature to turn your laptop into a Wi-Fi hotspot via a QR Code through the system settings window. You are no longer required to install any GNOME tweaks to see your battery percentage in the top bar either. The new release will also come pre-bundled with the latest Firefox version 81, LibreOffice 7.0.2, Thunderbird 78.3.2, and more.
Some of the other minor, but useful features are,
The option to quickly restart your computer via the 'Restart' button in the 'Power Off' menu.
An indicator to display whether your microphone is muted or not during a call or a recording.
Linux kernel
Speaking of the Linux kernel 5.8, the following are the most notable changes as mentioned in the Groovy Gorilla Release Notes.
Airtime Queue limits for better WiFi connection quality
Btrfs RAID1 with 3 and 4 copies and more checksum alternatives
USB 4 (Thunderbolt 3 protocol) support added
X86 Enable 5-level paging support by default
Intel Gen11 (Ice Lake) and Gen12 (Tiger Lake) graphics support
Initial support for AMD Family 19h (Zen 3)
Thermal pressure tracking for systems for better task placement wrt CPU core
XFS online repair
OverlayFS pairing with VirtIO-FS
General Notification Queue for key/keyring notification, mount changes, etc.
Active State Power Management (ASPM) for improved power savings of PCIe-to-PCI devices
Initial support for POWER10
Support for Raspberry Pi
And, finally the addition of Raspberry Pi 4 support. Ubuntu 20.10 will be the first Ubuntu release to feature support for Raspberry Pi 4 although it comes with a few ifs and buts.
You can now download the image at ubuntu.com/raspberry-pi/desktop
So, on a final note is it worth the effort to upgrade from your existing version?
The answer lies in what exactly you want to do with it. If you are one of those people who are curious to know about the new exciting features that have been added, this might be worth your time. But you should keep in mind that the official support for this release will end in nine months from its release date as it is not an LTS release.
Also, if you upgrade from Ubuntu 20.04 'Focal Fossa', you will not be able to downgrade back to 20.04, meaning you will have to go through the trouble of reinstalling it. At the same time, it is a lot easier to upgrade from Ubuntu 20.04 as you can just get the update through the Software & Updates tool built into Ubuntu 20.04.
Are the new features worth the upgrade? Let us know in the comments below.
You can download Ubuntu 20.10 'Groovy Gorilla' from Ubuntu's official website at ubuntu.com/download/desktop