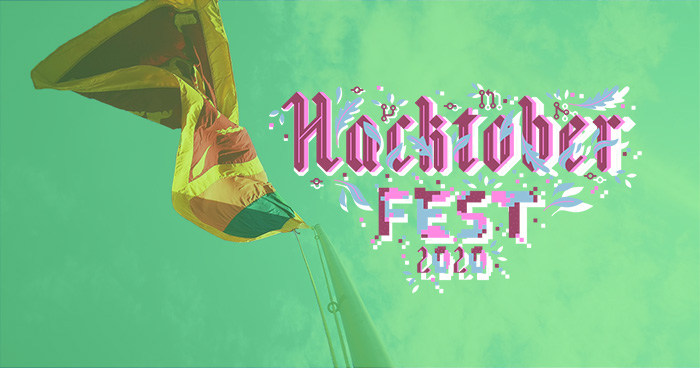 Hacktoberfest, where all the Foss enthusiasts all around the world rally to one place and celebrate open-source software. It is presented by DigitalOceans, Intel, and Dev. In October 2020, participants contributed to open source projects by forwarding 4 pull requests each.
This year nearly 621,104 pull requests were made and 1,043 were approved, repositories participated in a wide scope of languages where programming languages deviated from the traditional software played a major role. This year's event was represented by 140 countries and Sri Lanka manages to secure 5th place by completing and winning Hacktoberfest. This year for the first time organizers took implementations to promote environmental conservation by the 'pick trees not tees' option where they aimed to plant nearly 5000 trees.
Several Sri Lankan universities held events focused on Hacktoberfest. The Open Hack Day 2020 (Hacktoberfest 2020) NSBM was hosted online event by the FOSS Community NSBM along with GitHub Campus Experts on 11th of October via Google meet. It had over 130 participants.
The Uwa Wellasaa FOSS community conducted a workshop with over 150+ on Hacktoberfest via zoom on the 20th of October which was graced by the presence of Isuru Edirisinghe software engineer at 99x who discussed the importance of Hactobrtfest 2020 and emphasized on git & GitHub tools like contributing repos in Github, cloning, creating pull requests and how to do committees to GitHub.
The Foss community of Rajarata University hosted their Hacktoberfest event on October 21st from 7.00 pm to 8.00 pm. The session emphasized the value of active participation for Hacktoberfest and provided insight on introduction to Foss, introduction to GitHub, and a demo on Hacktoberfest.
The Mora Foss community together with the Mora Campus Club successfully hosted an awareness session on Hacktoberfest on the 15th of October from 7.00 pm to 8.00 pm (facebook:https://www.facebook.com/events/795423067956001,Mozilla community:https://community.mozilla.org/en/events/hacktoberfest-awareness-session/) Forty-seven enthusiastic participants were educated about Hacktoberfest by the Foss community, Sri Lanka committee member Dhanushka Chandana.
Another proficient event on Hacktoberfestfest was hosted by Shakthi Lahiru on 21st of October from 7.00 pm. The event was graced by Rashmi perera (ug) RUSL, Shakthi Lahiru (ug) RUS and Maleesha Kumarage (mozilla representative).The 60 participants gained an informative understanding on Hacktoberfest.
Hacktoberfest 2020 concluded successfully with the participation of over 169,886 Foss enthusiasts. DigitalOceans are hopeful that next year's event will bring more quality connections and contributions to the open-source community.
---
| University | Event name | Participants |
| --- | --- | --- |
| NSBM | Open Hack Day 2020 (Hacktoberfest 2020) | 130 |
| Mora | Hacktoberfest Awareness session | 50 |
| Uwa Wellassa | Hacktoberfest UWU | 150 |
| RUSL | Hacktoberfest RUSL | 60 |
| FOSS Sri Lanka | Hacktoberfest Sri Lanka | 350 (890 Current views) |
| Total number | | 740 |
Photo by Mariana Proença on Unsplash
Participant numbers are rounded to the nearest value.